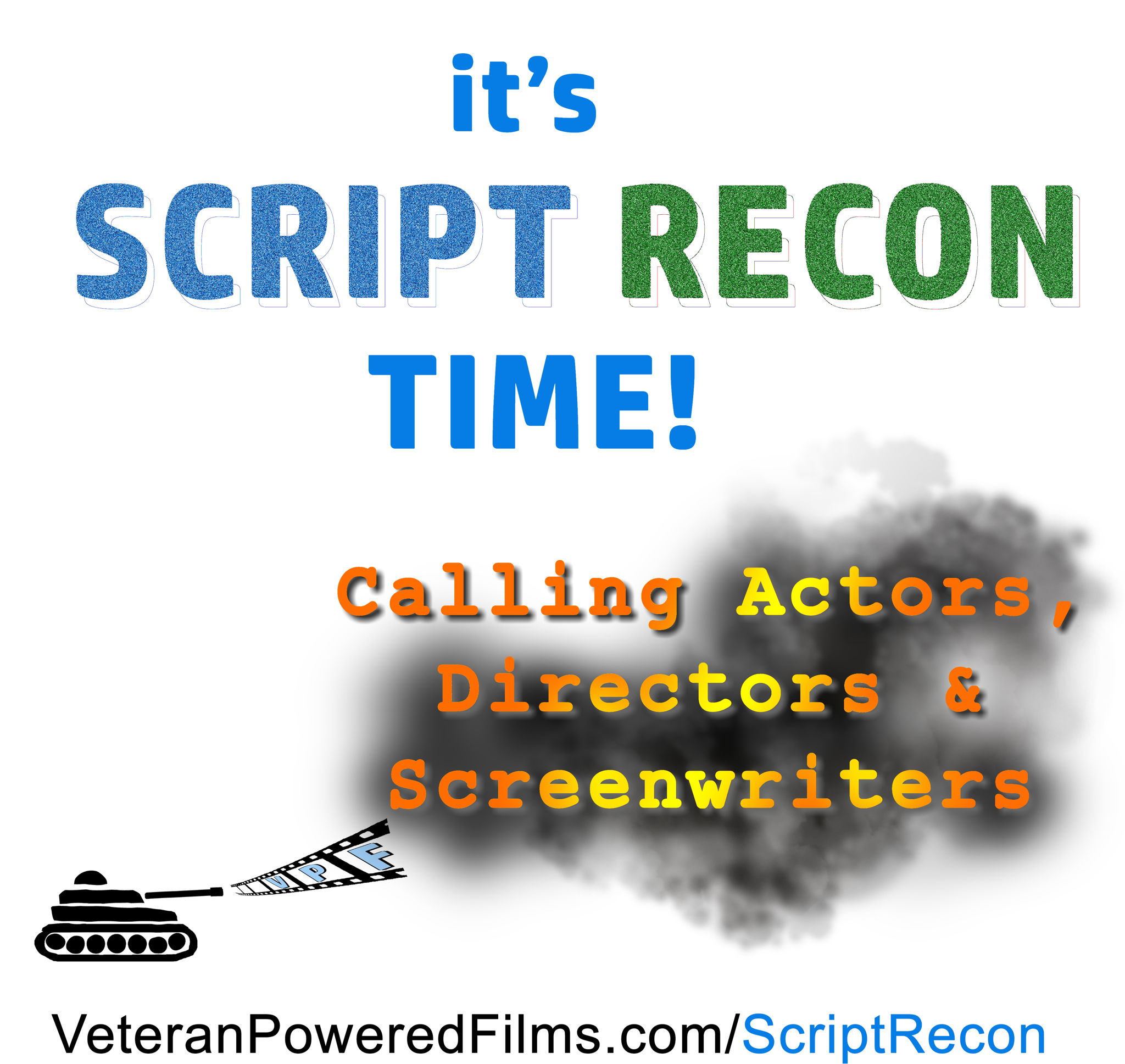 Script Recon is a place for veterans and first responders to practice the art of acting, directing and writing for film while working with film professionals to hone your craft. We will hold virtual table reads for the community of filmmakers and supporters to workshop and provide constructive feedback.
This virtual table read program is free to actors and filmmakers, and priority goes to veterans and first responders.
In addition to professional training and feedback, actors and writers who participate will also have an opportunity to win a "Script of the Month" and "Best Actor" award, voted by our viewers.
The virtual table read will be viewable by paid subscribers who wish to get a behind-the-scenes glimpse of what it's like to make a film. 100% of funds raised through these Script Recon virtual table reads will go toward our mission to help veterans, by producing VPF film and media projects and hiring all of YOU!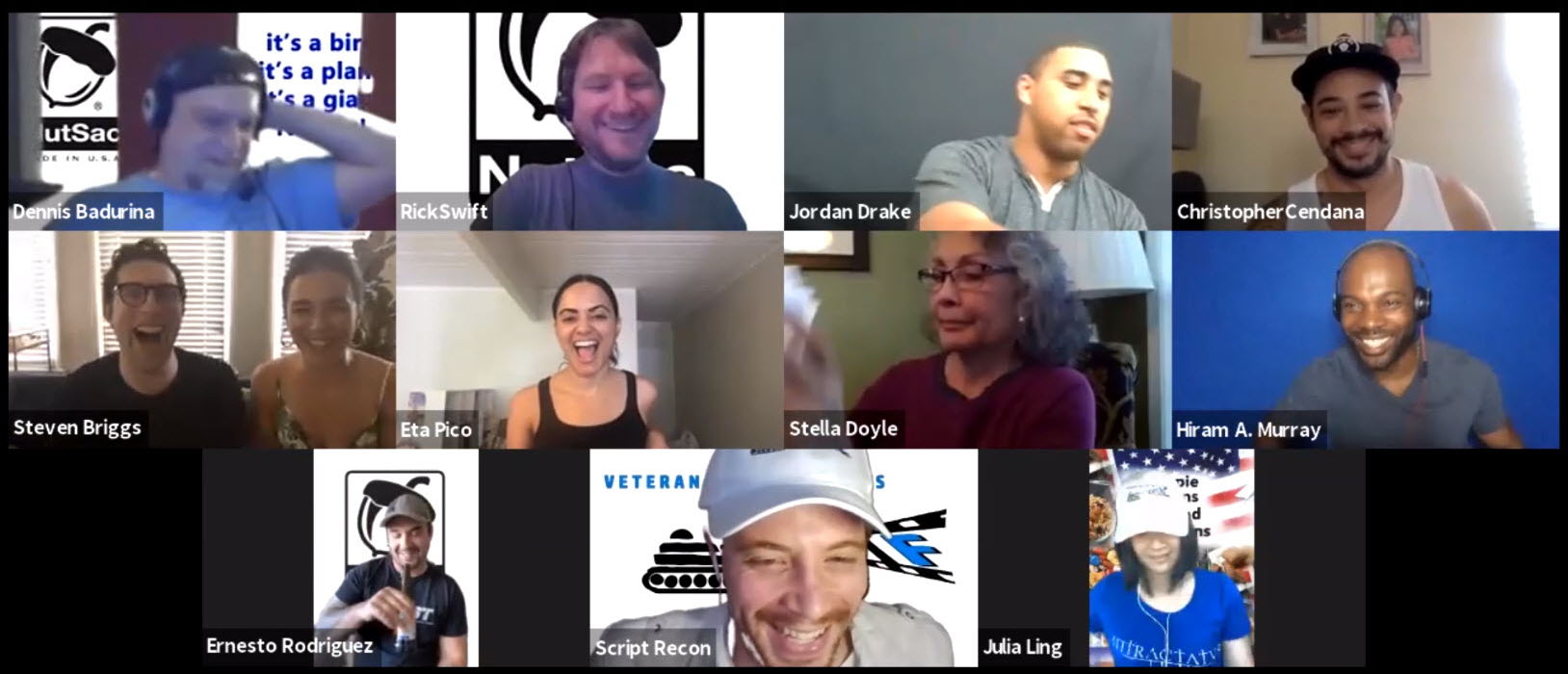 Support veterans and first responders and get inside access to the Script Recon community for a minimum donation of $2/month!
We pay a small fee on each donation (unless you chose to pay it for us!) and have to pay taxes, but otherwise every cent will go towards VPF projects that hire and cast veterans and first responders.
Support via Credit Card or eCheck
FAQ
Is my support and credit card info secure?
Yes, the security and confidentiality of your information is our highest priority. We will not sell, trade or share your personal information with anyone else, nor send donor mailings on behalf of other organizations, and we will only share personal information if you have given us specific permission to do so.
Is my support tax deductible?
Yes, we are a fiscally sponsored project of From The Heart Productions, which is a public 501c3 organization recognized by the IRS. Your donation is tax-deductible to the fullest extent permissible by law.
How do I know that my support was made successfully?
You will receive an emailed receipt immediately after your support is submitted and your credit card is processed. Your support will also show up on your bank or card statement within 1-3 business days.
Do I get a receipt?
Yes, a receipt is sent to your email inbox once your support is processed. Please be sure to keep a copy of your receipt for tax purposes. If you select a recurring donation, you will be sent an individual receipt each period when your support is processed.
Is my support private?
We will not share or sell a donor's personal information with anyone else, nor send donor mailings on behalf of other organizations.